AFlor Commercial is a family-owned business located in Kunda Park, with a reputation of quality installations at affordable prices. We specialise in commercial flooring solutions, delivering professional timber floors for any commercial business no matter the size or finish desired from start to finish. Commercial timber flooring can add that wow factor to any office or indoor public space. Timber flooring has the benefit of being timeless while also creating a natural feel to any area. Timber flooring is a popular choice for South East Queensland commercial properties because of its warm and welcoming feeling, along with other favourable characteristics.
BENEFITS OF INSTALLING COMMERCIAL TIMBER FLOORS
Commercial timber flooring can be installed to suit almost any area. Timber flooring has a natural beauty that can suit many desired looks from classic to contemporary. With a wide variety of styles, patterns and finishes, you can choose a style to suit your preferred decor. Our range of different timbers are available at multiple price ranges, suiting an individual budget. Our experienced staff are always happy to assist you in making the right choice for the commercial timber floor at your property. Other benefits of installing timber floors in busy commercial areas include being easy to clean and maintain. They also don't generally stain or absorb moisture, making it great for most indoor public spaces.
TIMBER FLOORING INSTALLATION
As expert and experienced commercial timber flooring installers, we can offer you the right advice to save you time and money. Getting the choice of material right can be the difference between how satisfied you are with your new floor, with over 15 years' experience, you can be sure you are in the right hands. Our staff can help walk you through the process of choosing materials and colours for your new timber flooring. Our service is one stop, from concept to installation our team will be with you every step of the way.
COMMERCIAL TIMBER FLOORS ON THE SUNSHINE COAST
Whether it's for an office, a hotel, a showroom or any commercial setting on the Sunshine Coast, timber flooring is a great choice for commercial business owners. This is because of its not only aesthetically pleasing look, but because of its comfortable and welcoming feeling too.
Contact us on (07) 5443 8694 for a quote and to discuss commercial timber floor options. AFlor Commercials are happy to answer any questions you may have and will be by your side every step of the way.
OUR COMMERCIAL OR OFFICE
FLOORING SOLUTIONS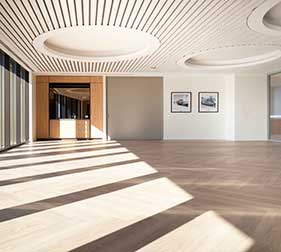 Sheet vinyl, vinyl planks/LVT, sheet rubber, rubber…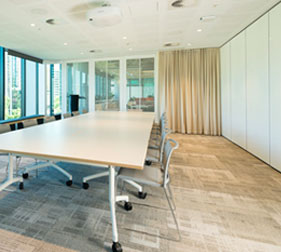 Broadloom carpet for residential units, hotels, Axminster…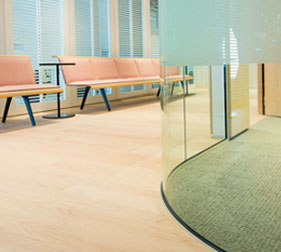 Engineered timber
flooring.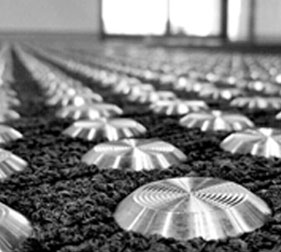 Whether you need to protect walls from impact and wear…
Have An Upcoming Project?