Commercial timber flooring can add that wow factor to any office or indoor public space. Timber flooring is timeless and adds warmth and a natural feel to any area. It is welcoming and hard wearing and a popular choice in South East Queensland because of these many benefits.
At Aflor Commercial, we can deliver professional timber floors for businesses, no matter the size or finish desired. We are a family owned business that specialise in commercial flooring solutions. Based in Kunda Park we are a local business that has a reputation for quality installations at the right price.
BENEFITS OF INSTALLING COMMERCIAL TIMBER FLOORS
Commercial timber flooring can be installed to suit most areas. This is due to the natural beauty it adds, that can suit many styles from classic to contemporary. You can choose from a wide variety of styles, patterns and finishes to suit your decor. Different timbers are available at difference price points to suit most budget. Our experienced staff can help you make the right choice for the commercial timber floor at your premises.
In busy commercial areas, timber floors offer the benefit of being very easy to clean. It does not generally stain or absorb moisture, making it great for most indoor public spaces.
TIMBER FLOORING INSTALLATION
As experienced commercial timber flooring installers, we can offer you the right advice to save you time and money. Getting the choice of material right can be the difference between how satisfied you are with your new floor. Why risk that with a company that has not been in the business for as long as we have?
We can help walk you through the process of choosing materials and colours among other things. Our service is one stop, from concept to installation, we will be with you every step of the way. Call Aflor Commercial to start planning your commercial flooring upgrade.
COMMERCIAL TIMBER FLOORS SUNSHINE COAST
Whether it's for an office, a hotel, a showroom, event flooring or other area, timber is not only aesthetically pleasing but a comfortable and welcoming option too. To get a quote or to ask questions about commercial timber floor options on the Sunshine Coast, contact us today.
OUR COMMERCIAL OR OFFICE
FLOORING SOLUTIONS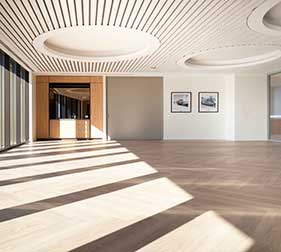 Sheet vinyl, vinyl planks/LVT, sheet rubber, rubber…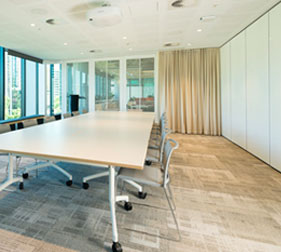 Broadloom carpet for residential units, hotels, Axminster…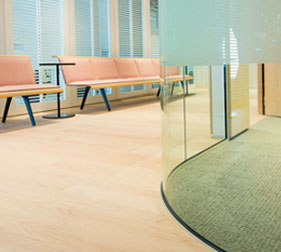 Engineered timber
flooring.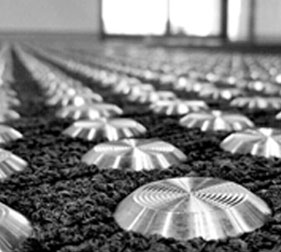 Whether you need to protect walls from impact and wear…
Have An Upcoming Project?