At AFlor Commercial, we provide commercial carpet solutions for business owners and managers on the Sunshine Coast and North Brisbane. We have a wide range of commercial carpet tiles and long carpet rolls that offer both long life and financial value. We specialise in office, hotel and hospitably, but also regularly carpet areas such as conference spaces and meeting rooms.
No matter what commercial property you are wanting to carpet, carpet never goes out of fashion. Besides being a widely popular choice for flooring, commercial carpet keeps your interior spaces warm and comfortable and allows you to add your own touch and style to any property.
AFlor Commercial is a family-owned business located in Kunda Park, servicing the Sunshine Coast and North Brisbane area. Whether it be for a hospitality venue, warehouse floor or any business premises we understand the needs of commercial property flooring. We deliver a reliable and professional service, taking the hassle out of the entire process for you from preparation to installation. While working with our team at AFlor Commercial, you can rest assured that you are working with expert's from start to finish.
The Benefits of Carpet Flooring
Despite adding an obvious aesthetic benefit, which always ensures a neat and elegant feel to any environment, commercial carpet flooring has plenty of other added benefits.
High quality commercial carpet in heavy foot traffic areas ensure longer durability to your flooring, along with high resistance to staining and a capacity to absorb sounds, particularly footsteps which is beneficial for any environment, especially workplaces.
Carpet has also been proved to alleviate the symptoms of allergies and asthmas, this is because the modern carpet fibres avoid particles from lifting into the air. This is extremely beneficial for hay-fever sufferers at any workplace.
Quality commercial carpet also brings an extra safety measure to heavy traffic areas where by-passers are subject to slipping and tripping as certain carpet tiles absorb any liquid drops.
Commercial Carpet Suppliers
Our team commits to the highest standards of practice for our commercial customers. At Aflor Commercial, we have established a reputation of reliability among the business community.
This includes quality that extends beyond just the installation and delivery of commercial carpet tiles or carpet. With our team, you can be sure the job is done well and thoroughly from beginning to end.
We can also provide reliable contacts we regularly work with to help make your new flooring project easy. This includes removalists and storage facilities you may need when re-flooring your commercial property.
Speak to one of our Specialists
Our staff can help you choose the best carpet or carpet tiles for your commercial property.
If you want to speak to a reliable commercial carpeter supplier that Sunshine Coast and North Brisbane business owners trust, then contact our team at AFlor Commercial for a free quote today.
Get in touch through our Contact Us page or call us directly on (07) 54438694.
Have An Upcoming Project?
OUR COMMERCIAL OR OFFICE
FLOORING SOLUTIONS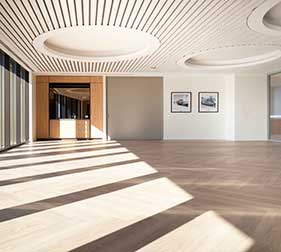 Sheet vinyl, vinyl planks/LVT, sheet rubber, rubber…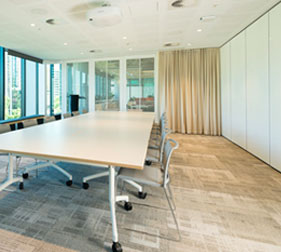 Broadloom carpet for residential units, hotels, Axminster…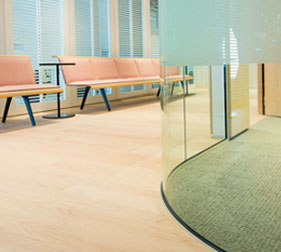 Engineered timber
flooring.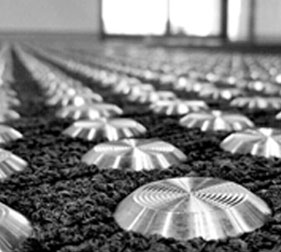 Whether you need to protect walls from impact and wear…